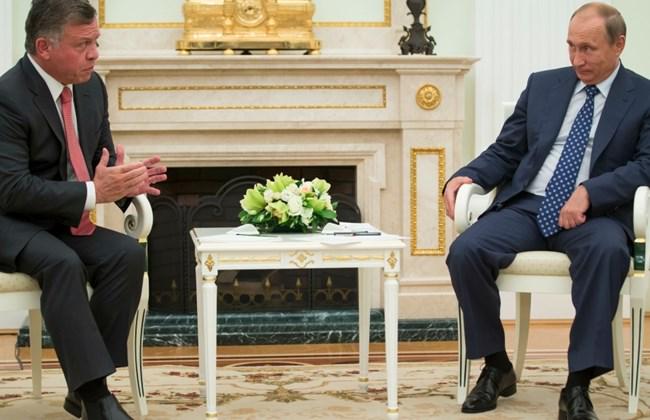 Take a gander at the expression on Vlad's face as King Dwarf of Jordanteezia tries to convince the former KGB officer about how much he is opposed to terrorism in Syria.  Sharmine Narwani sent me this classic by email and I had to share it with my readers.  It's almost as though Vlad is telling the creepy like half-breed, 'Abdullah bin Antoinette Avril Gardiner, that he'd rather just take a break to swallow some Alka Seltzer or put on his hip boots.  As Sharmine put it succinctly: Jordan has become a rest stop for terrorism.
________________________________________________________
REPORTS AND COMMENTARY:
Brandon analyses how garbage and attempts to weaken the Lebanese Resistance are tied together.
http://www.activistpost.com/2015/08/color-revolution-in-lebanon-designed-to-weaken-hezbollah-syria-iran.html