HAMA:  As I have been saying, the terrorist groups have lost too many of their battle-hardened field commanders, leaving such leadership in the hands of fanatical imbeciles commanded by the simian Saudis.  And so we have the deplorable events of yesterday when a band of rodents belonging to Nusra/Alqaeda attempted to overtake SAA positions at the town of Ma'aan.  They started out in 'Atshaan and Umm Haaratayn where the population is totally sympathetic to the government.   They came out in 8 pickups with 23mm cannons and a truck hauling a Hell Cannon.  All of this would have been surprising if not for the fact that the SAA-MI people alerted troops of the rodents movement.  The SAA and PDC were all ready for the ambitious vermin.
Courtesy of Wikimapia:
The SAA fanned out with Kornet-supplied rangers taking positions at both roads leading to Ma'aan.  As they reached a distance of 1 km from the town, the order was given to open fire on their convoy of trucks.  Within 3 minutes, all vehicles were aflame lighting the night sky for miles.  With both SAA and PDC infantrymen delivering a tempest of lead, the rats had nowhere to hide since their armored vehicles were more like burning cinders or smelting pots.  They were seen to hide in natural ground depressions which were quickly reduced to piles of dust by SAA mortars and artillery.  By the time the dust settled, 55 rodents were counted dead and 19 wounded.  Almost all the rats were foreigners, some from Jordan and some from Central Asia.  They were all incompetent. Here are the only identified Syrian carcasses:
Sa'ad Muhammad Shaykhu
Ahmad Labeed 'Umar Al-'Allaaf
Faarooq Mahmoud Qaddoora
Mu'een Al-Ahmad
Waheed 'Ali Hashwa
Zoor Al-Tayyiba Village:    Jund Al-Aqsaa cockroaches were eradicated while assaulting the villages of Khattaab and Al-Ruhba where the SAA was positioned inside fortified outposts.  The attack was mounted using a pickup and a truck carrying 16 terrorists.  The entire plan went south after the SAA turned the truck into a smouldering pile of junk iron.
_______________________________________
DAMASCUS:  Oh yawn.  Another breach of the ceasefire when Jaysh Al-Islam vultures tried to scratch out a little salient inside east Damascus in the area of Jawbar.  Needless to say, it was not a good idea from a military point of view.  The terrorist operation was a complete disaster.  I don't have any details from my source who is now in the Golan.  His wife has not sent me anything more about this recent SAA triumph.
_________________________________________
ALEPPO:  Besides 55 recorded violations of the cease fire agreement by American-supported terrorist hyenas in Aleppo, as recorded by the monitoring group headquartered at the Humaymeem Airbase near Latakia,  the Syrian Army has begun redeploying away from the main Castillo Road in order to allow U.N. food and medical assistance into eastern Aleppo City.  Well, the Nusra/Alqaeda group has vowed not to permit any such humanitarian gestures and proclaimed proudly that they would not observe any cease fire.  The Nusra group is easy to read and reflects the thinking (or lack thereof) of the Saudi Arabian monkey regime in Riyaadh which is still struggling to stay alive in a world that is turning against it.
_____________________________________________
NEWS AND COMMENT:
This is a must-read and should be made viral by all our readers.  It is sent by John Esq. who pointed out its academic resilience:
http://nationalinterest.org/feature/why-assads-army-has-not-defected-15190
Sharmine reports that Sunnis no longer want to be associated with deviant Wahhabism:
https://www.rt.com/op-edge/359409-religion-politics-saudi-isolation/
My friend in NYC, Raffi Momjian, sent me this fascinating view of a female architect's take on the war in Syria:
https://www.ted.com/talks/marwa_al_sabouni_how_syria_s_architecture_laid_the_foundation_for_brutal_war?nolanguage=en–#
______________________________________________
WILE E. COYOTE MOMENT:
Next time you take a selfie, remember this: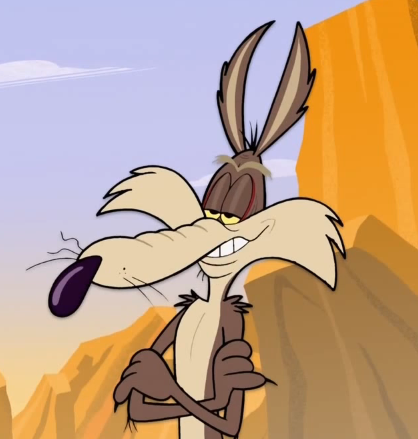 http://en.alalam.ir/news/1862155
______________________________________________
PHOTOS FROM THE FRONT:
Republican Guard commando inspects the carcasses of ISIS reptiles in Dayr El-Zor (Thanks, Khaled)
Druze fighters in the Golan pose for this portrait.  Druze call themselves "Bani Ma'roof", "Muwahhiddoon" or, less preferably "Druze". (Thanks, Khaled)
More from Khaled Nawaz Al-Nouri.